Mendability's Platinum Plan
Work directly with the creator of Sensory Enrichment Therapy

Faster recovery rate

Money-back guarantee
Mendability's Platinum Plan
Work directly with the creator of Sensory Enrichment Therapy
Faster recovery rate

Money-back guarantee
Coach Support plan vs. Platinum plan
With the coach support plan, you get an assigned therapy coach from Mendability who will train you and coach you, to help you know you are doing it right and stay on track. Your therapy coach will help you work with the automated expert system to get the most out of it for your family.
With the Platinum plan, you get to work directly with Claudie, the creator of the therapy. She will do a more complete Mendability assessment, she will give you more activities and more finely tuned activities that take your complete child into consideration – things like the fact he is passionate about Disney, or that he has a phobia for beads, or is visually impaired.
Working with Claudie gives you faster results. In fact, we guarantee that you will love the results.
• Online questionnaire, or
• Initial assessment with Claudie
Included in the Platinum plan is a Mendability assessment. During that assessment, Claudie will conduct a variety of cognitive, sensory and developmental tests. If travel is not possible, then Claudie may instead request a series of short videos showing your family member in several situations that she will review.
She will share with you what she finds during the assessment and how she will approach it with therapy.
Even if you decide not to do the therapy, you will get a deeper understanding of why your loved one does what he does from a brain-focused point of view, which should invaluable, going forward.
Without a live assessment with Claudie, you can use instead the online questionnaire. The online questionnaire will ask you to score your loved one's challenges in a wide variety of areas.
• Automated therapy, or 
• Claudie herself creates the therapy
The automated expert system approximates Claudie's decision-making process in a safe and cautious approach. The computer will choose caution instead of full potency if the exercises could be too stressful.
Claudie can tweak the program to reach higher potency, fully utilizing the person's potential and stress response. This could make the difference between doing therapy for 12 months instead of 18 to reach the same results.
Claudie can also focus on your specific goals for the therapy, to help you reach a place where you can be more comfortable more quickly. 
The automated system has limited options to vary from the algorithm that selects exercises based on where the individual is currently showing signs of progress.
• Generic instructions, or  
• Claudie customizes instructions to your family member
The online therapy tools give you a video demonstration of each activity, but it only shows you one possible way of doing the protocol. Most parents can watch the demonstration and then decide how they will actually perform each step in a way that involves the person's challenges, abilities, and personality.
With the Platinum plan, Claudie will give you personalized instructions, tailored to take advantage of the complete person. She will train you on how to tweak the protocol over time to continue to push the effectiveness of the therapy session until it is time to get new protocols.
Often, after you have had a chance to implement Claudie's instructions for a few days, you will notice that your loved one is responding differently than expected. Claudie can make instant modifications to your worksheet to adapt to the person's actual response.
• Access to the support team, or
• Work directly with Claudie (telehealth)
With the coach support plan, you have telehealth access to our support team by email, phone or video. Having someone there to report to and to be accountable to can make a big difference to help you stay consistent with the program.
However, nothing compares to working directly with Claudie. On the Platinum plan, you will have a set telehealth appointment every two weeks, at the same time on the same day to update your program. The appointment happens over video, to give you the benefits of being able to have a face to face interaction with your therapist and none of the inconvenience of leaving the safety and comfort of your home.
Another very important feature of the Platinum plan is the proactive support you will receive from the Mendability team. We will monitor your account and reach out to you whenever we feel that you may be struggling, either because you commented so in your daily notes, or because we have not seen activity on your account in a while. 
We will not allow you to fail on the program.
• Use your own equipment (or buy a kit), or
• Have a kit shipped to your home in a custom wooden box
We designed the telehealth therapy to be easy to implement at home with no special equipment. Once in a while you will get an exercise that needs a globe, or a pair of piggy banks, or a pokey ball.
For your convenience, we contracted a supplier to put together, as inexpensively as possible, a kit containing all the possible materials you might need.
With the Platinum plan, this kit is shipped to you in a custom-made chest, with various compartments to keep your therapy equipment organized.
With the kit you will always have just the right things and will not need to go anywhere to purchase anything.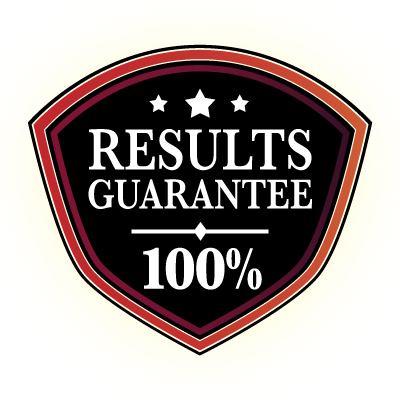 Below are the terms of the guarantee, but the gist is basically this:
No Results? We pay you back.
If your loved one improves in any of the measures available, then the guarantee is met. Otherwise, we will refund 100% of the cost of the Platinum plan.
Improvement is defined as: 
The participant's IQ test score improves, 
Or the Mendability questionnaire results show that the client's performance in at least one of 12 categories improves by at least 5%, 
Or the custom goal set at the start of the program is met by the end of six months of therapy. 
(This custom goal will have specific and measurable qualifiers determined at the beginning of the six months and may use impartial measures and/or video scenes before and after treatment to determine goal completion.)
You will have access to everything offered to the standard Mendability package, plus these amazing additional benefits from the creator of the therapy:
Work directly with the creator of Sensory Enrichment Therapy
Live video assessment every 2 weeks
Detailed written reports
Complete adaptation of the therapy
New exercises created just for your child
Proactive support
Therapy equipment kit delivered
Full results guarantee
You will receive the very best treatment from the very best team at Mendability using the very best therapy protocols selected and adapted by the creator of the therapy herself.
The Platinum plan includes a money-back guarantee program. This guarantee is automatically applied but is contingent upon your meeting the requirements listed below. If you choose not to meet these requirements, you still have full access to all the therapeutic benefits of the Platinum plan but without the guarantee.
The participant must take an IQ test before and after the initial 6-month treatment period with an independent health professional in addition to the initial evaluation with Mendability. This test should be carried out by the same professional using the same test before and after treatment.
The client must generate at least 10 worksheets over a six-month period.
Each worksheet must be implemented with a minimum 75% completion rate.