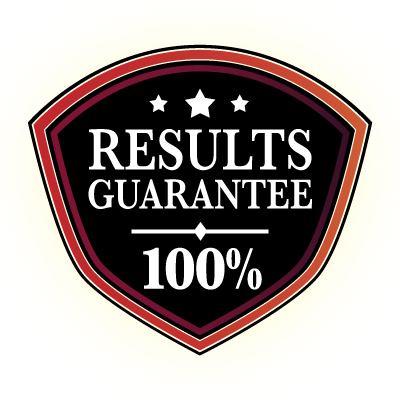 Below are the terms of the guarantee, but the gist is basically this:
No Results? We pay you back.
You will receive the very best treatment from the very best team at Mendability using the very best therapy protocols selected and adapted by the creator of the therapy herself.
We will work closely with you, your nanny or tutor, or anyone you have available to do the therapy daily. The platinum service includes full training and full support from a team of our best support agents as well as the creator of the therapy.
You will have access to everything offered to the standard Mendability package, plus these amazing additional benefits from the creator of the therapy:
Full Results Guarantee
Initial evaluation conducted with the treatment developer
Live video assessment every 2 weeks
Detailed written report from each assessment
Complete adaptation of the therapy to your child's capabilities, needs, progress, goals and personality
Creation of new exercises just for your child when and if needed
Dedicated active support from our most experienced senior coaches
Complete therapy equipment kit delivered to your door
The Platinum plan includes a money-back guarantee program. This guarantee is automatically applied but is contingent upon your meeting the requirements listed below. If you choose not to meet these requirements, you still have full access to all the therapeutic benefits of the Platinum plan but without the guarantee.
The participant must take an IQ test with an independent health professional in addition to the initial evaluation with Mendability. This test should be carried out no more than two months prior to starting Mendability or within the first two weeks of the program.
The client must generate at least 10 worksheets over a six-month period.
Each worksheet must be implemented with a minimum 75% completion rate.
The client must complete the custom training program.

The participant must take the same IQ test with the same independent professional within the month following six months of the therapy program.
Initial Baseline Assessment
Pre-assessment
Set up a Mendability online account
Complete the baseline questionnaire to prepare for the assessment
Any additional questions and preparations necessary for the assessment
Schedule the live assessment (face-to-face or video conference)
During the assessment
Observation and tests with the senior coach and the therapy creator
Present the initial findings
Define and discuss the main objectives of the therapy
Design and discuss the initial worksheet
Initial training
Assessment wrap-up
Written assessment report
Therapy materials will be provided
Schedule bi-weekly follow-up sessions
First 3 Days:
Review of initial therapy sessions
Additional training provided
Bi-weekly follow-up sessions with therapy creator:
Review of progress
Additional tests as appropriate
Design and discuss the second worksheet
Training on the new set of exercises
Written follow-up report (progress and areas of focus for the next worksheet)
On-going support
Monitoring of activity on the online account
Regular follow-ups to respond to questions
Modification of therapy exercises if appropriate